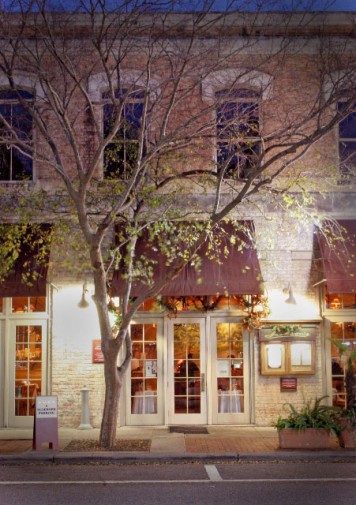 Jackson's Steakhouse occupies the 1860s-era building that faces Plaza Ferdinand — where, in July 1821, General Andrew Jackson accepted the transfer of Florida to the United States from Spain. A bust of Andrew Jackson now stands in the Plaza commemorating the event. When he lived in Pensacola, Jackson's home was located one block north of Jackson's. Andrew Jackson then went on to serve as governor of Florida, and, in 1828, was elected the seventh president of the United States.
Jackson's first opened the door in 1998 and is filled with symbolic décor that honors the historic event. Jackson's original signature serves as the restaurant's logo. The chandeliers mimicking the Plaza's tree roots, the one-of-a-kind mural, and the French door-lined walls that overlook the Plaza create an atmosphere that invites you into the Plaza to be a witness to the event. Jackson's, owned by Will, Burney, and Collier Merrill, is part of Great Southern Restaurants, which includes The Fish House, Atlas Oyster House, The Deck Bar, Five Sisters Blues Café, Angelena's Ristorante Italiano, Palafox House, and Great Southern Events.
Jackson's Steakhouse procures only Midwestern grain-fed beef from the heartland of America. The Proprietor's Cut and fresh, local seafood are hand-selected and artistically prepared to perfection. Jackson's great steak cuts stand tall with the superb flavor of wet-aged beef that is like no other.
For over two decades, under the guidance of Founding Executive Chef Irv Miller, Jackson's Steakhouse has been a cornerstone of Pensacola dining, earning the Hall of Fame Award of Excellence from Wine Spectator, Florida Trend magazine's Golden Spoon Award. Jackson's is placed by the Distinguished Restaurants of North America in the top two percent of all fine dining restaurants in North America.

DIRECTOR OF OPERATIONS, Great Southern Restaurants
Born in Blue Island, Illinois and raised in San Diego, California, Steve enlisted in the Navy upon graduation from high school. He honorably served as a Hospital Corpsman and was stationed in Okinawa Japan, Guantanamo Bay Cuba, and Panama City Florida. He moved to Pensacola in 1998 and began his employment at The Fish House as a server. He moved quickly up the ranks and accepted the General Manager position in 2001. During his tenure he oversaw the addition of Atlas Oyster House and The Deck Bar, as well as the demolition and subsequent rebuilding of The Fish House due to hurricane Ivan. In 2009, he was promoted to the prestigious General Manager position at Jackson's Steakhouse where he led his team to provide exemplary service and an extraordinary fine dining experience. In 2015, he was named Director of Operations for Great Southern Restaurants. Eskridge is dedicated to providing genuine hospitality, making sure our guests receive the highest level of service.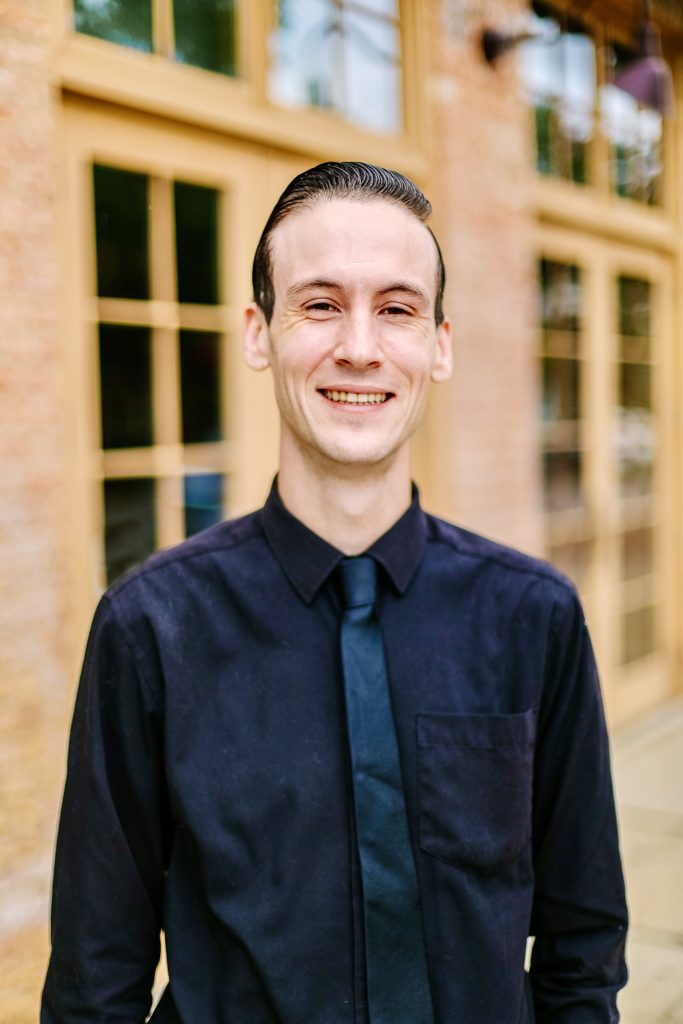 Born in the small town of Johnson City, Tennessee and raised in the culturally rich city of Memphis, Matthew came into the restaurant and hospitality scene early into his professional career. He started realizing his passion for a genuine connection with people through hospitality and cultivating a true relationship with each guest. Through dedication and teaching himself he soon became a bartender at Flight Restaurant and Wine Bar, a highly rated fine dining restaurant in America. Here he would master his craft and fall in love with the art of mixology where he would create beautiful cocktails inspired by classic recipes. He went onto study under other highly renowned mixologist in the Memphis area honing his skills and knowledge of all things cocktails and the experience behind them, In 2021 Matthew decided to relocate to Pensacola to be closer to his family that had already moved to the area years prior, He immediately fell in love with classic and eclectic feel of Jackson's Steakhouse. He was welcomed into the Jacksons family and began building a report with not only his fellow employees but as well as with his guests with a genuine spirit to give each guest a truly memorable dining experience.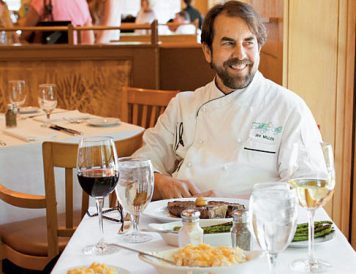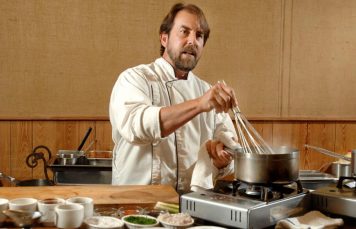 Jackson's founding executive chef, Irv Miller, has prepared dinner at the James Beard house for five one-of-a-kind events. A graduate of the Culinary Institute of America in 1982, Miller began his career as chef along the Florida Panhandle at Destin's first out-of-the-ordinary restaurant, Les Saison's. Chef Miller's cuisine made national acclaim while he presided as the first chef at Seaside's highly successful Bud & Alley's restaurant from 1987 to 1993 during the Florida Cuisine movement. In 1990 Chef Miller was recognized by Carolyn O'Neil, host of CNN's "On the Menu," as one of the originators of the "radical" experiment dubbed "New Florida Cooking," and "a pioneer of Florida Coastal Cooking."
Chef Miller has a distinct style, a powerful vision, and most of all, the ability to translate bold ideas into food that's irresistibly delicious and beautiful. Chef Miller is committed to endorsing the Florida Panhandle's seaward and inland bounties. Chef Miller's Southern-influenced cuisine features the emblematic foods of "Real" Florida, such as Apalachicola oysters and Alligator Point wild-harvested clams, Pensacola and Destin red snapper, North Florida shrimp, grouper, and numerous fish species caught responsibly off the Florida Gulf Coast. In addition, Chef Miller embraces the latest Gulf Coast agriculture from new small growers, small gristmills, tupelo honey from local beekeepers, microgreens and hydroponics from urban farmers, and grass-fed beef from local ranchers along with the finest corn-fed beef from the Midwestern Corn Belt.
For four decades, many of Chef Miller's recipes and articles have been included in the Pensacola News Journal's "Chef's Corner" column, "Bon Appétit," "Food Arts," "Food & Wine," "Florida Trend," "Florida Living,"  "Southern Living," "Atlanta Magazine," and "The Lodge Cast Iron Cookbook 2014." While performing as television chef/host for WSRE's PBS cooking show "Flavors of the Coast," Chef Miller filmed 51 episodes. More recently, Chef Miller appeared on "Emeril's Florida" TV cooking show, Canadian Weather Network's "Wanderlust Florida", and PBS's "A Taste of History" promoting Pensacola. He took to the cooking stage for "Coastal Living" magazine's Demonstration Theater at the 26th Annual Sandestin Wine Festival. In addition, Chef Miller represented the Sunshine State at the Great American Seafood Cook-Off 2012, and appeared as a guest judge on Bravo's "Top Chef " in 2017. Miller is also the author of  two published cookbooks, "Panhandle to Pan" and his most recent book "Gulf Coast Oysters: Classic & Modern Recipes of a Southern Renaissance"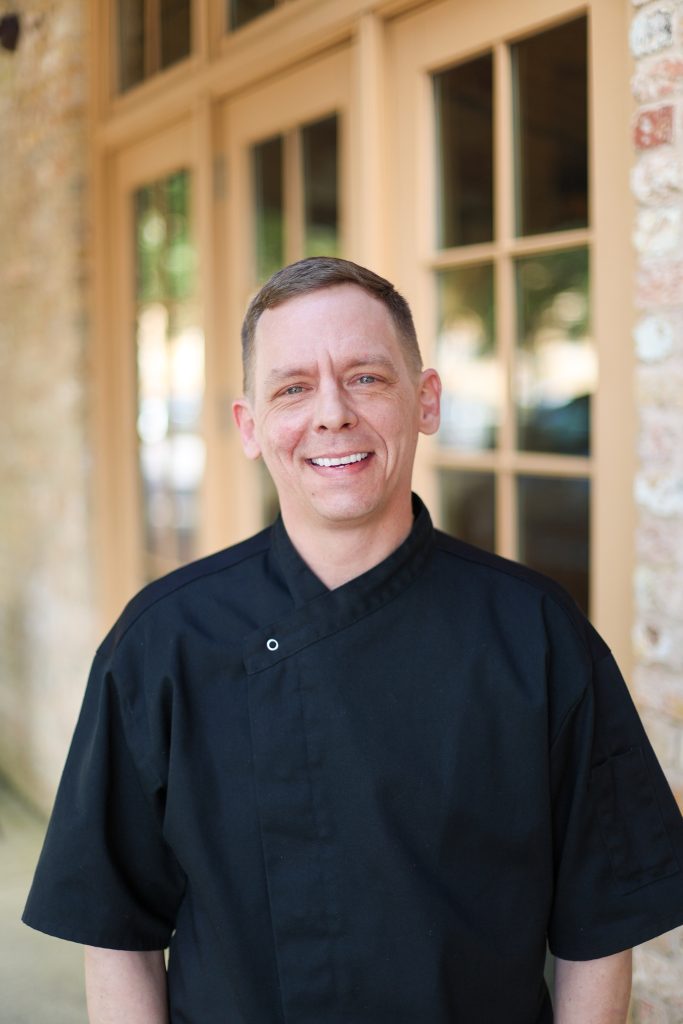 A Kentucky native with family roots in Fort Walton Beach Florida, Chef de Cuisine Jeremiah Taylor has been in and out of the panhandle his entire life. Having family all across the country Jeremiah has had the pleasure to live and cook in diverse and exciting places. Living at various times in California and Colorado and spending years extensively traveling in the American west, he was exposed to a myriad of cultural influences. Leaning into the flavors of the Southwest he loves cooking with chilis, spice blends with cumin and coriander, fresh herbs, and seasonal produce. His Kentucky roots and years in Colorado influenced his love of game meats. Working for George McKerrow and Ted Turner at Ted's Montana Grill taught him the importance of consistency and attention to detail. Which launched him to Opening Team Trainer for multiple restaurant openings throughout the Denver Metro area. Jeremiah moved back to the panhandle in 2017 and began his career at Jackson's under the tutelage of Chef Irv Miller in 2018.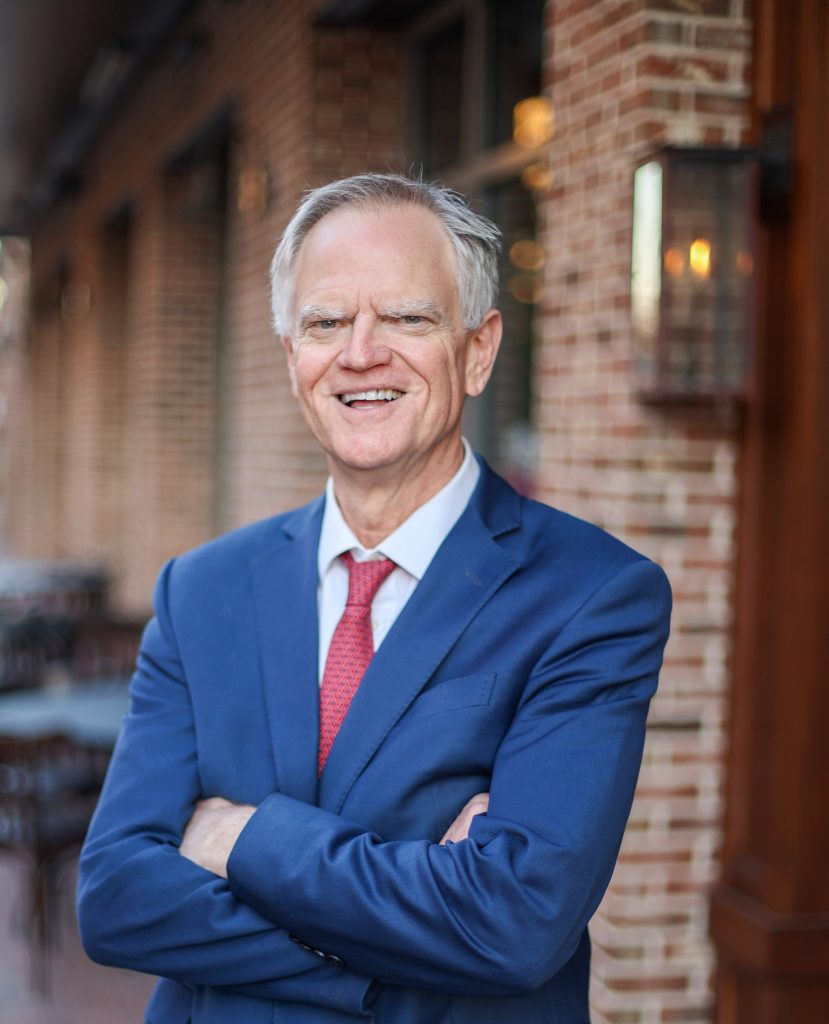 President, Owner, Great Southern restaurants
Collier Merrill is the president/owner of Merrill Land Company, a real estate development company, which specializes in commercial real estate, residential and commercial construction as well as condominium and subdivision development along the Northwestern Gulf Coast. He is the president/owner of Great Southern Restaurants, Inc., which owns and operates The Fish House, Atlas Oyster House, Jackson's Steakhouse, Five Sisters Blues Café, Angelena's, The Palafox House, and Great Southern Events.  Additionally, Merrill serves as a stockholder and director of The Gulfarium: A Marine Adventure Park.  Merrill is a graduate of the University of West Florida with a Bachelor of Science degree in Business Management.
Merrill is an active participant in the community, currently serving as Chairman of the University of West Florida Historic Trust. He also serves on the Naval Aviation Museum Foundation and board of directors of Ascension Health Florida.  Additionally, he is a trustee emeritus of the Pensacola Museum of Art, a member of Christ Church where he serves as a member of the vestry, and a member of the Pensacola Downtown Rotary Club.
Previously, Merrill has served in a number of community leadership roles: chairman of Visit Pensacola overseeing an annual budget of $10 million focusing on tourism and economic development; chairman of the Community Maritime Park Associates which governed and managed a $65 million community development project in downtown Pensacola; chairman of the Pensacola Bay Area Chamber of Commerce; chairman of the Pensacola-Escambia County Promotion and Development Commission; chair of the Destination 2020 Strategic Planning Committee; chairman of the Florida Arts Council; president of the Pensacola Museum of Art; and president of the Home Builders Association of Northwest Florida.  He has also served as a member of the boards of the University of West Florida, Pensacola State College Foundation, Catholic Social Services; Pensacola Chapter of the American Red Cross and served as a mentor for Big Brothers/Big Sisters.
Additionally, Merrill has served in a number roles related to both public and private community development. Merrill was appointed by Governor Jeb Bush to serve as a member of the Board of Regents which governed all of the universities for the State of Florida carrying with it a fiduciary responsibility of $2 billion. After his service on the Board of Regents he was tapped to be the founding chairman of the University of West Florida Board of Trustees (2000-2004) overseeing the successful growth of the University and it's $150 million annual budget. Merrill was also selected by Governor Rick Scott to serve on the Gulfcoast Consortium.
Merrill has been recognized and named Art Education Hero by the Florida Cultural Alliance, an Outstanding Volunteer Fundraiser by the National Society of Fund Raising Professional, and a Paul Harris Fellow of Rotary International, received the Downtown Rotary Club's Grover Robinson Award for Service, and was named the University of West Florida's Distinguished Alumni of the Year.  In addition, Merrill was a recipient of the Pensacola Area Chamber of Commerce's awards for Emerging Leader and Community Leader.